SELECT FROM OUR EXCLUSIVE IMAGES :

Original watercolor by renowned Chicago artist Arthur Weinman, painted circa 1960.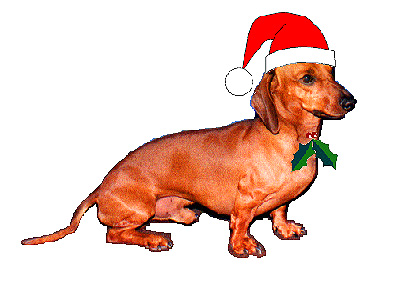 Have you ever seen a wiener who was prouder to wear the Santa cap? Great for holiday cards or as a logo on the envelope.
A little too cartoonish for cards, perhaps, but cute on return address labels.