WIENER PETTING ZOO

Zoos are fun for kids of all ages, and the petting zoo is especially appropriate for young children who want to get up close and personal with small animals their own size. So what could be better than a petting zoo for everyone, filled entirely with wieners? Oh what fun it would be to walk in and be surrounded by a whole herd of playful wieners, climbing up your leg, jumping in your lap, licking you in the face or rolling on their backs waiting to be petted. Yes, I'd definitely pay extra to participate in that one.
THE WIENER INN

You can look forward to spending the weekend at the Wiener Inn, where every room is decorated with a different fantasy theme. If you've got the gall to go Gallic, your "French Fantasia Chateau" comes with a a pack of Galloise for you and a beret for your wiener (but no shower--just a can of deodorant and a bottle of perfume.) Feeling like a little South-of-the-Border atmosphere? Reserve the "Mexihahaha Casa," where you can dress your wiener in a serape and sombrero and turn him into Senor Wiener. For the C & W fans, (does it stand for Country and Western or Cutest Wieners?) you'll be able to do some real shit-kicking in the "Get A Long Little Doggie Suite."
WIENERS 'R US RESTAURANT

When you get hungry, head on over to the "Wieners R Us" restaurant where you can take a bite out of the best non- breathing wieners around (unless you count the still-warm pig lips, hooves and entrails). Chow down on a dozen varieties of haute dogs with names like "Frank Confessions," "Best of the Wurst" or "You May Already Be a Wiener."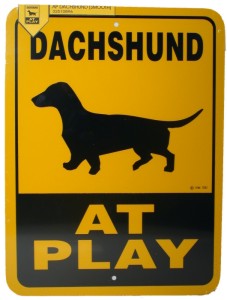 WIENERLAND

To paraphrase Ronald Reagan, when you've seen one amusement park, youve seen them all. That is, until youve been to Wienerland. The proprietors could take all the best features of Disneyland -- the rides, the food, the high prices--and improve on them for the common wiener lover. Tom Sawyer could be rafting down the Mississippi with a wiener instead of his friend Jim; Mr. Toad would be out of business when we install "Mr. Wiener's Wild Ride." Forget the Matterhorn or Space Mountain; we'll be gliding by dozens of dogs on "Wiener Peak." And you won't be able to get the song out of your head after hearing "Its a Small Wiener After All."